The Sanctuary UK are a Half-Life² Deathmatch games community based in the United Kingdom. The Sanctuary UK [S-UK] clan was first established in 2001 as a server for Half-Life One Deathmatch (HLDM). We stopped supporting HL1 in early 2006.
The philosophy on our servers is not to take it too seriously, and the emphasis is on FUN. Arrogance and gloating are not redeeming features. Remember, it's only a silly game. If that is not your outlook on the game of Half-Life², then we would rather you moved on, to a server where they like continual bickering and arguing. Several regular users of the servers asked if we could have a clan, so all in good fun we now have the clan tag of [S-UK] and to see a list of those brave enough to want to bear that tag in front of their name, click on the members button.
Anyone who would like to join our clan is welcome, as long as you are mature enough to understand that when you wear our TAG, you represent our CLAN. This means that when you are playing on our servers, or on others, you are an ambassador for our clan, and you are expected to treat people with respect. You are expected to mind the rules of the server that you are playing on. You are expected to be friendly, and have a minimum understanding of English.
STATS & FORUM
Please check our forum for news and updates about the games servers. To join the forum press the button above. New members will need to register before they are able to post.
(Please be aware that certain parts of this forum can contain subjects of an adult nature). You can talk about any subject you like, (it doesn't have to be just about Half-Life), meet some friendly, interesting people, and have some fun.
There are NO official stats on any of our servers. The HL2 Deathmatch Consortium do monitor our servers, and you can view the last seven days activity by clicking on the Stats button above.
MATCH CHALLENGES
If any other clans would like to challenge our team players to a match, please click on the following link button to fill out an application form with all your details, and we will get back to you as soon as possible with any mutually agreed arrangements.

All servers will be re-booted once in every 24Hrs between 0600Hrs and 0800hrs approx, British Time
(times are subject to change at the admins discretion, and without notice)


Join The Sanctuary UK SETI@home team to search for Extra Terrestrials


The SERVERS are run by: Electric Warrior (Mick) who incidentally is crap at this game! :)

The Admin Team are listed on the MEMBERS page.
Server Information: The games server is co-located in Amsterdam in The Netherlands.


Linux Debian Release 7.5 (wheezy) 64 bit
HL2DM srcds Version 3398447 protocol version 17 Exe build: 2016
MetaMod:Source 1.10.6-devV
Matties Eventscripts 2.1.1.379 by Mattie
SourceMod 1.8.0.5912 by AlliedModders
Stripper 1.2.2 by BAILOPAN
VAC2 (Valve Anti-Cheat)
SMAC (Source Mod Anti-Cheat) Version 0.8.6.0
Last Connected 0.18 by devicenull
Say Sound v.1.0.2 Eventscript by Superhebbe
TeamSpeak 3 (For more information on this go here)

Server has a Swear Filter, Map Countdown, Spawn & Chat Protection, Auto Response Messages, Map Voting, Headshot Announcement, First Kill, Quake Sounds and other Announcement Messages. The bots, when active will respond to certain chat from players. Commonly used server sounds can be heard by pressing the Server Sounds button link at the top of this page. This list is not comprehensive and a lot more can be heard in the servers.

The Sanctuary maps are made by Electric Warrior (Mick) and Captain Hornet (David), and we have some other guest maps too.
If you don't like any of the maps on our server, please don't whine, find another server.
Mick uses HLSW v1.4.0.4 for remote monitoring of the servers from his home in Portslade, East Sussex, which is on the south coast of the United Kingdom.
Free Web Counter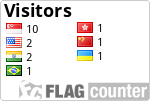 Free JavaScripts provided
by The JavaScript Source